MISSION WHEREVER YOU ARE!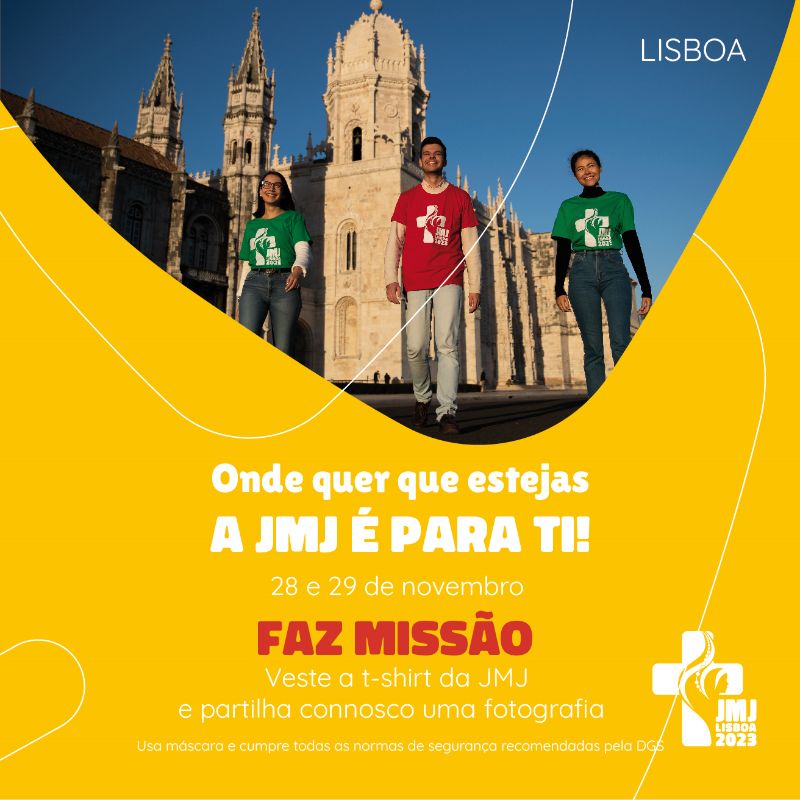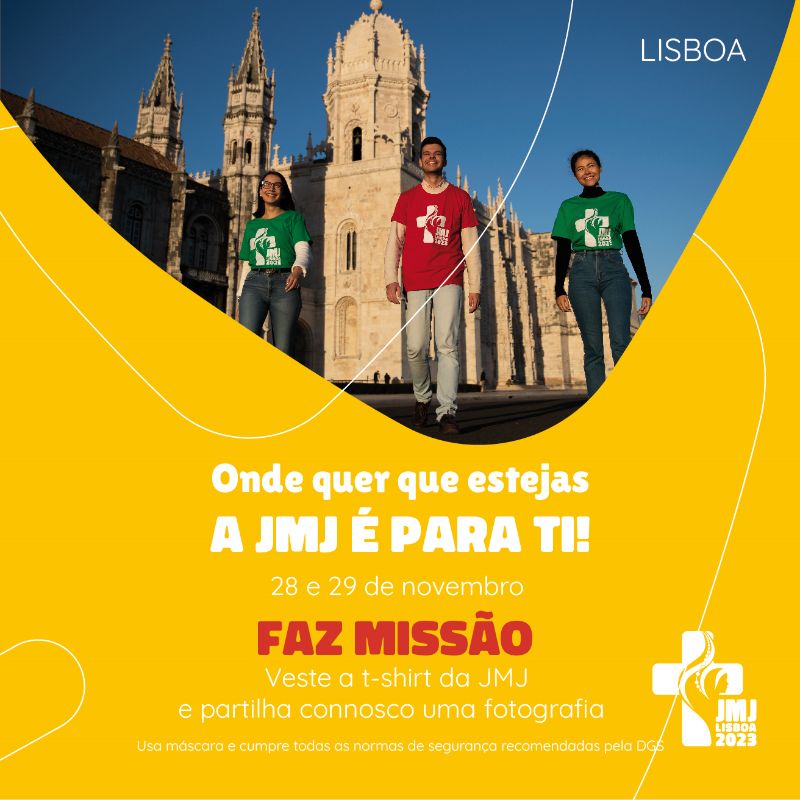 Hello!
Are you already preparing for the World Youth Day in Lisbon 2023?
Well, we have news.
The organization of WYD Lisbon 2023 invites all young people to join on a 28th and 29th November in a great national movement that aims to bring hope and joy to the whole country.
The challenge is that each one can do a mission wherever he is, following the challenge made by Pope Francis on these days, and which we find in the Gospel of St. Luke (1, 39): "Mary got up and left in a hurry".
To do so, just send a photo of the mission you do.
You can do this through:
- WhatsApp: 912 593 144
- Email: comunicacao@lisboa2023.org
- Message sent by WYD social networks: Facebook and Instagram.
All information can be found at: https://lisboa2023.org/pt/artigo/faz-missao
We here also want to join this initiative. So we want to invite you to send us your photos too, so that we can publish here. Just send us the photo to sede@jovenshospitaleira.org. So that we can all follow your walk too!
And, you know: always hospitality!
No comments
Leave a reply
You know...
We want this space to be like a "press room", where we can communicate everything we know about the World Youth Days in Lisbon.
Challenges, dates, events, excerpts from news, initiatives organized by other groups and movements of the Church, national and international.
We don't promise you that everything is here. But we would like to. For that we count on your help, too. Whatever you learn, share it with us. You can send all the information to our email: sede@juventhospitaleira.org or pjv@isjd.pt.
Be our special reporter for these days!