JMJ Lisbon 2022 postponed to 2023!
The Vatican announced this Monday, April 20, that the Pope has decided to postpone the World Youth Day in Lisbon to the year 2023.

This decision was made due to the current COVID-19 pandemic and the consequences that it will have in the coming years.
The COL - Local Organizing Committee, points to the need for the Church to look in the coming months to the need to assist those who will be most vulnerable from this pandemic.
You can learn more about this postponement through the news from Agência Ecclésia, which we leave you here:
https://agencia.ecclesia.pt/portal/vaticano-jornada-mundial-da-juventude-em-lisboa-adiada-para-2023-em-atualizacao/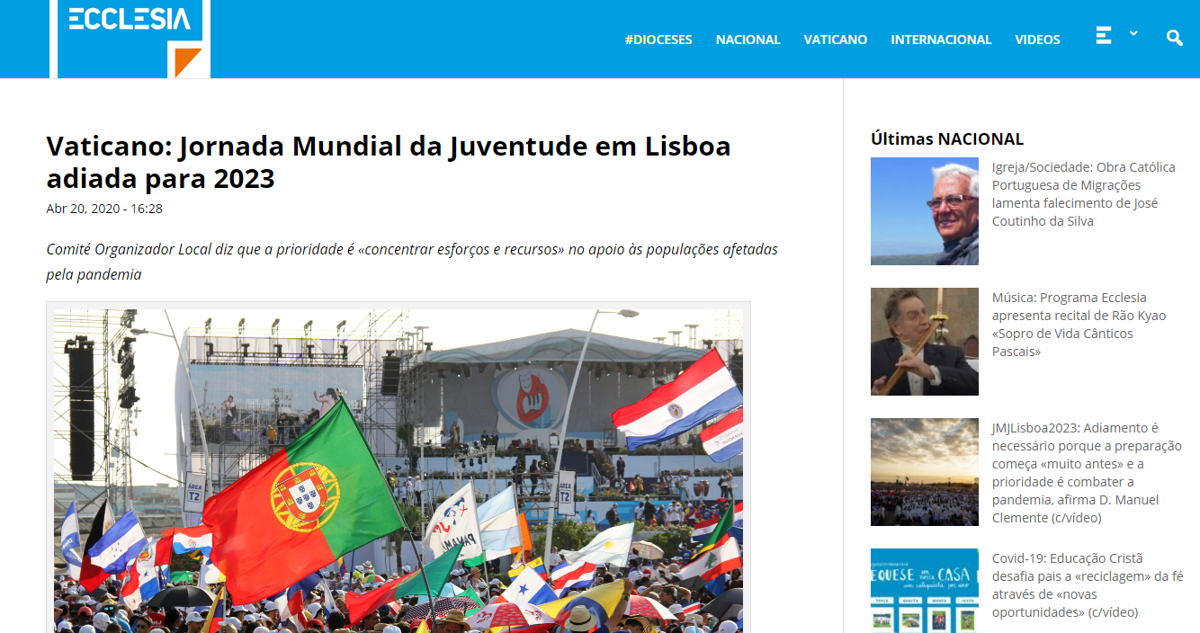 No comments
Leave a reply
You know...
We want this space to be like a "press room", where we can communicate everything we know about the World Youth Days in Lisbon.
Challenges, dates, events, excerpts from news, initiatives organized by other groups and movements of the Church, national and international.
We don't promise you that everything is here. But we would like to. For that we count on your help, too. Whatever you learn, share it with us. You can send all the information to our email: sede@juventhospitaleira.org or pjv@isjd.pt.
Be our special reporter for these days!