Hello everyone.
The National Department of Youth Ministry (DNPJ) of Portugal launched an initiative that seeks to encourage young people to live this Holy Week more intensely, inspired by Pope Francis' message for World Youth Day 2020, and with eyes already set on WYD 2022 in Lisbon .
We invite you to follow this initiative through the Ecclesia Agency.
Below is the link.
https://agencia.ecclesia.pt/portal/dmj2020-1-podcast-assinala-dia-mundial-da-juventude-ao-longo-da-semana-santa/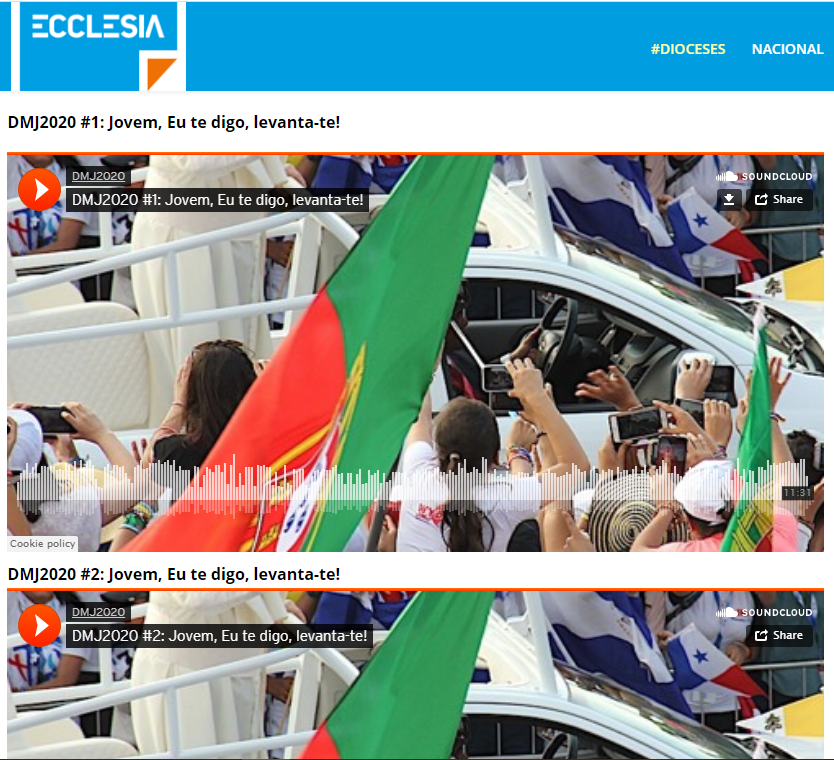 No comments
Leave a reply
You know...
We want this space to be like a "press room", where we can communicate everything we know about the World Youth Days in Lisbon.
Challenges, dates, events, excerpts from news, initiatives organized by other groups and movements of the Church, national and international.
We don't promise you that everything is here. But we would like to. For that we count on your help, too. Whatever you learn, share it with us. You can send all the information to our email: sede@juventhospitaleira.org or pjv@isjd.pt.
Be our special reporter for these days!