DELIVERY OF THE SYMBOLS OF JMJ POSTPONED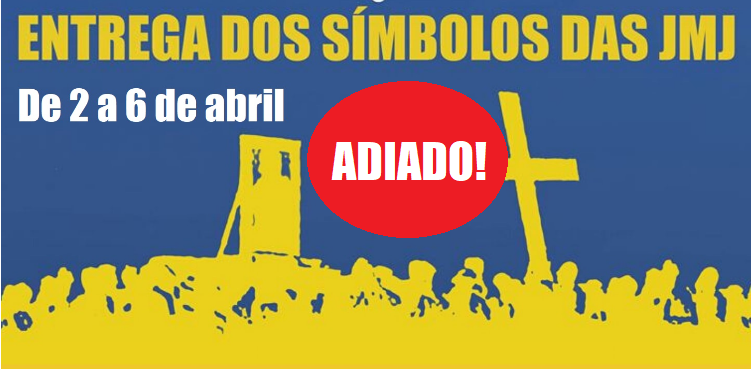 The Vatican reported that the ceremony for passing the symbols of the World Youth Days from Panama, which received the last JMJ, for Portuguese young people, who will organize the next Days in Lisbon, has been postponed.
The ceremony should take place on April 5th, the Sunday but will not be held due to the COVID-19 crisis that is plaguing the world.
The new date presented is 22th November, the day on which the Church celebrates the feast of Christ the King.
You can learn more about this subject through the news from Agência Eclésia which you can access through the link that we leave you below:
We too want to be associated with all young Catholics in the world, in anticipation of this great event. And we count on you!
Until then, we will give you news!
No comments
Leave a reply
You know...
We want this space to be like a "press room", where we can communicate everything we know about the World Youth Days in Lisbon.
Challenges, dates, events, excerpts from news, initiatives organized by other groups and movements of the Church, national and international.
We don't promise you that everything is here. But we would like to. For that we count on your help, too. Whatever you learn, share it with us. You can send all the information to our email: sede@juventhospitaleira.org or pjv@isjd.pt.
Be our special reporter for these days!